N1 SOLUTIONS INC. EARNS ISO 9001:2015 CERTIFICATION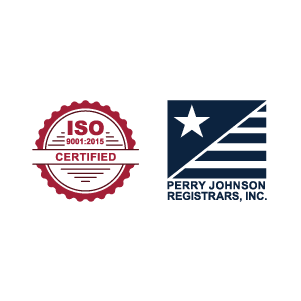 N1 SOLUTIONS INC. EARNS ISO 9001:2015 CERTIFICATION
Sault Ste. Marie (May 26, 2022) – N1 Solutions Inc. is officially ISO 9001:2015 certified after successfully meeting the standard requirements for its Quality Management System (QMS).
ISO 9001:2015 is the world's most widely recognized international standard that demonstrates an organization's ability to provide products and services that consistently meet both customer and regulatory requirements.
The ISO 9001 standard was originally published in 1987 by the International Organization for Standardization (ISO), which is an international agency made up of standard bodies of more than 160 countries, and its most current version was released in September 2015.
By adhering to this standard, organizations can elevate employee performance, increase productivity, improve efficiencies, and enhance customer experience.
As a result of the rapid growth and expansion of the services offered by N1 Solutions, the executive team saw the long-term value in attaining the certification to ensure a consistent approach throughout each of its divisions.
"Our leadership group identified the importance of establishing a measurable quality management system," said N1 Solutions Vice-President Dan Hollingsworth. "The standard required for this certification provides a tangible framework to evaluate and enhance our services and internal processes."
The company began its preparation early in 2021 by implementing the processes and procedures required to become certified. Management and staff dedicated a significant amount of time and effort to the enhancement of its QMS to meet the regulatory requirements. The certification process also included a rigorous external audit of all N1 Solutions business procedures.
"This achievement is a reflection of our organization's hard work and dedication to provide quality services built around client satisfaction," said Hollingsworth. "We look forward to maintaining this standard and utilizing our QMS as an integral part of our corporate operations."
This certification was made possible through Ontario's North Economic Development Corporation (ONEDC) program, funded through Federal Economic Development Agency for Northern Ontario (FEDNOR) and Northern Ontario Heritage Fund Corporation (NOHFC).
-30-
ABOUT N1 SOLUTIONS INC.:
N1 Solutions Inc. is a full-service, business to business leader in Northern Ontario providing integrated business solutions in security, innovation (Technology & Information Technology), strategic consulting, and environmental services.
We are proud to have many First Nation partnerships and successful business relations across the north. Our goal is to solve problems for our customers, remain highly responsive, and provide the solutions our customers need to focus on their business operations.
MEDIA CONTACT:
Jessica Tett
Manager, Corporate Communications
P: 705-949-3227
C: 705-254-8882
E: jtett@n1solutions.ca