Lajoie Bros. Contracting Ltd. was a family-owned company started by brothers, Charles (Chuck) / June and Aimee / Roberta Lajoie in 1967. Chuck's sons, Mark, Ken, Jim and Jeff Lajoie began working for the company in the 1970s. Jeff moved on to become a firefighter, and eventually Mark, Ken and Jim assumed ownership, while continuing the day-to-day operations. Unfortunately, Mark became ill and passed away in 2016, but his legacy as a Lajoie brother in the business stands strong today.
Our Clients
---
Lajoie Bros. Contracting Ltd. offers full-service solutions for a variety of projects. Some of the industries that Lajoie Bros have worked with include:
Real estate
Property management
Homeowners and residential clients
Mining and quarrying
Agricultural operations
Municipalities and public works departments
Commercial and industrial businesses
Construction companies
Landscaping businesses
Lajoie Bros. Contracting LTD. is a trusted partner our team of experienced professionals is dedicated to delivering quality workmanship, outstanding customer service, and competitive pricing for a range of industries and clients.
We handle demolition projects ranging from residential to commercial with safety and efficiency as our top priorities. Our experienced team uses the latest equipment and techniques to get the job done right.
Asbestos Removal & Abatement
Our team is fully trained and certified in the safe removal and disposal of asbestos-containing materials. We strictly adhere to all relevant regulations and guidelines to ensure the safety of everyone involved.
Emergency Petroleum & Oil Spill Response
We understand that spills can happen at any time. That's why we offer emergency response services 24/7 to help contain and clean up petroleum and oil spills quickly and effectively.
Petroleum Equipment Maintenance
Our team provides comprehensive petroleum equipment maintenance services to ensure your equipment is running smoothly and safely.
TSSA Compliance Inspections
We offer TSSA compliance inspections to help ensure your equipment and facility meet safety standards and regulations.
Fuel Tank Installations & Removals
We provide installation and removal services for fuel tanks of all sizes and types.
TSSA Licensed Petroleum Mechanic Support
Our team includes TSSA-licensed petroleum mechanics who provide expert support for all your petroleum maintenance needs.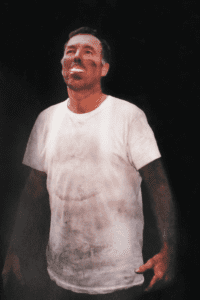 "One of the most stressful spills we've ever worked on was on October 5th, 2011. A railcar full of gasoline rolled over and broke open on Bruce Street. We got called in to make the area safe because there was a potential for 105,000 litres to flow out of the car. We only lost 10,000 litres which was pretty phenomenal since it was flowing out of a 3-inch pipe. Once in a lifetime that you'd never want to see again."
- Ken (Doogie) Lajoie